Akbank's core business is banking activities, consisting of corporate investment and private banking, commercial banking, SME banking, consumer banking, payment systems and treasury transactions, and international banking services.
Akbank needed a way to quickly find its current customers on digital channels and have these customers apply for a personal loan. Credit scores are dynamic, constantly changing over time, so in order for Akbank to target the right people at the right time, it needed to access customers' credit scores. This limited the campaign to targeting only their active customer base — not targeting new app downloads.
Converting new customers to the app also didn't work as targeting criteria; in order to apply for a personal loan via the app they needed to have already set up an Akbank Direct password. Without this, customers are stuck leaving their information to request a phone call from Akbank's call center, or visiting one of the bank branches directly.
Akbank was already using the Facebook partner module in Adjust's dashboard, connecting the Akbank Direct app to its Facebook Ads account. This allowed the company to immediately feed all its user data into Facebook.
The data was plugged directly into Facebook Custom Audiences allowing Akbank's marketers to target the specific customers who not only needed cash immediately but also had the highest credit scores.
Using Facebook's dynamic interest and behavior targeting lists, they were also able to pinpoint the group of people who tended to have higher credit scores based on probabilistic methodology. By targeting as many related interests and behaviors as possible, Akbank was able to pinpoint which groups tended to have higher credit score than others.
By intersecting the active users being fed through the partner modules with these Facebook targeting groups, they were already able to increase the number of personal loans sold and lower the per unit cost of loans sold.
On Facebook's side, Akbank used deep links to direct the re-targeted users directly to the loan application in the App. When they first logged in, users could see the loan application and get an instant response through SMS or on the screen. It currently takes under three minutes for users to be approved for a loan.
The question was, could Audience Builder help the performance marketing team increase the number of successful loan applications even further and lower the cost of sale even more?
Using Audience Builder, Akbank were able to segment their user base even further, using any event they were tracking in Adjust, within any timeframe. Audiences automatically update when a user meets the given conditions, and Akbank could generate lists of advertising IDs from any of their created audiences to cross-check credit worthiness within their own CRM system.
Uploading these device IDs to their system, they managed to target the highly qualified leads for the personal loan usage. Audience builder helped the bank to act quicker and more precisely.
For example, a personal loan application can stay valid for 23 days, and by tracking application and conversion events with Adjust, they were able to create audiences based on this criteria – excluding people still in the application process, and targeting those who were active and who didn't have an active application.
Because Akbank was only targeting people who had good credit or were pre-approved, and who are also an active mobile app user, it lowered the unit price per loan sold and also increased the overall loan approval rating.
Audience builder supported the Performance Marketing team to increase their total share of personal loan sales:
Before Audience Builder, Facebook's total share of converting users into personal loan borrowers was 5% and with Audience Builder it climbed to 15%
After Audience Builder, Facebook's share jumped to 45% of total personal loan borrowers for the Akbank Direkt Mobile App
When comparing this against the additional targeting achieved with Audience Builder, the unit price of sales improved by 60% with Facebook advertising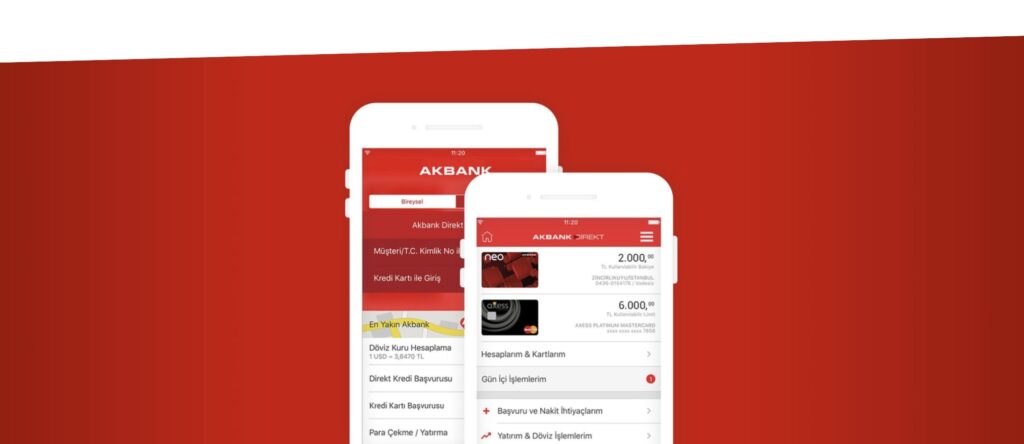 Increased loan application
Increasing unit price of sales